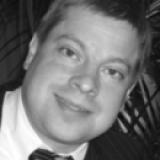 A few weeks ago, one of our customers experienced the problem that some App-V applications were not started until the second start. This seemed to be caused by the registry staging of the App-V application. With App-V Registry Staging, data from the application is copied to the following area of the registry when the application (Publish AppVClientPackage) is released.
HKEY_LOCAL_MACHINE\SOFTWARE\Microsoft\AppV\Client\Packages\<PACKAGEID>\Versions\VERSIONID\REGISTRY
When the action is complete, an empty key RegistryStagingFinished is generated.