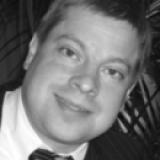 Microsoft released a new Edge Browser based on the Google Engine Chromium a few weeks ago. This will be installed over an existing installation, but can also be installed on server systems that did not have an Edge Browser before. It is interesting that this Edge can be installed without problems on older systems like Server 2012 R2 or Windows 8.1. Nice is that the new Edge-Browser can be virtualized easily with App-V. We have been using an App-V variant of the application since the release and have had no problems with it so far.
Note: The document Virtualizing Edge with App-V is especially thanks to Thorsten @endi24. Thanks for the support! Furthermore I thank @bsplittg for testing the package.
Note2: Ihere is now another article from us with additional informationhere is now another article from us with additional information
The package works on current and on all older Microsoft operating systems when created with a classic (not ADK) sequencer (App-V 5.1). The Edge App-V package can work parallel to an existing Edge. An App-V Edge browser has its own settings, if you like. For example, your own homepage or another search engine. All this is only valid for Windows systems. Because the new Edge-Browser is also available for MacOS!