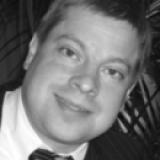 Now since 2004 I have been implementing projects with Microsoft App-V (then Softgrid) and yet the product surprises me again and again with unknown elements. After the M.A.D. Day 2019 we had a TroubleShooting Session with Sebastian Gernert. We noticed that App-V always accesses the registration key "
HKLM\SOFTWARE\Microsoft\AppV\Subsystem\Disabled\
". It was on my todo list for a long time to analyze this key once. Now I finally got around to it. At first we created a key "Disabled" and already a number of subkeys like "Integration", "Virtual Fonts", "Virtual Services" etc. appeared in ProcMon.
So the App-V client has some hidden registry keys to disable the different subsystems globally and this can be very useful.