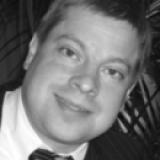 This text describes how Microsoft App-V can be used to do a fully automated conversion of an entire collection of MSI packages to App-V packages.
The prerequisite for this is, alongside a functioning virtual sequencer, a VMware ESXi environment with vSphere and PowerCLI:
https://www.vmware.com/support/developer/PowerCLI/
This example can easily be adapted for Hyper-V.
Microsoft offers the possibility to automate packet creation with Windows PowerShell on the sequencer. The use of this module is simple. However must ensure the sequencer is installed on the environment according to the best practice for the selected environment. As a rule the automated packaging will be controlled from the outside, so use a sequencer in a Hyper-V or VMware environment and reset it automatically before each use.
Import the sequencer PowerShell extension: