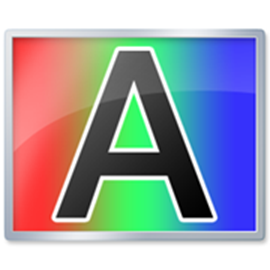 ClearType is the antialiasing for all characters in Windows, which improves the legibility of text on monitors. The basis for this is the Windows application Cttune.exe. By starting this application the user initiates a workflow process in order to adapt the symbols for optimal display on his or her monitor. Unfortunately this very process is sometimes problematic. On one hand I like to disable the ClearType function for certain Terminal server users upon registration. On the other hand the user sometimes wants to avoid the workflow. Sometimes the users themselves can feel overwhelmed by the workflow. To address this we have written three small tools that allow for the enabling and disabling of the ClearType function by the push of a button. At the end of this article is a download for this tool collection, in both ZIP and MSI.
Below is a representation of the Workflow procedure: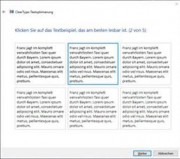 The resulting effect can be seen in the following magnified image:

Our tools are available as a ZIP archive and as a digitally signed MSI. In case of an MSI installation no shortcuts will be created. With a standard installation the files are found under "C:\Program Files (x86)\NIT-ClearType-Tools". The tools themselves are also digitally signed.
NITDisableClearType.exe – deactivates the ClearTypes and Desktop Refresh
NITEnableClearType.exe – activates the ClearTypes and Desktop Refresh
NITRefreshDesktop.exe – Only Desktop Refresh
The last tool in particular, "NITRefreshDesktop.exe", is very useful by changes to the Desktop, for example through scripts. It will reconstitute the desktop anew. I have often experienced Terminal servers where icons are missing, for example after an App-V refresh. These icons then appear after a Desktop Refresh. The command can help here. The use is simple to imagine. On one hand the user can be offered a link to the respective tools. As an example, through a publishing. On the other hand the tools can also be incorporated into a logon script or a group policy. The tools are available as freeware, and we are excluded from all liability. Please read the license conditions.

Prerequisites: Installation of .NET Framework 4.5
For English: https://www.microsoft.com/en-us/download/details.aspx?id=30653
For German: https://www.microsoft.com/de-de/download/details.aspx?id=30653
Download MSI: http://www.software-virtualisierung.de/component/jdownloads/summary/4-tools/72-nit-cleartypetools-msi.html
Download ZIP: http://www.software-virtualisierung.de/component/jdownloads/summary/4-tools/71-nit-cleartype-tools.html